CERAMIC SHIELD GLASS CLEANER 5 LITERS
Einfache Anwendung

Schlierenfreies Endergebnis

Starker Abperleffekt
Ceramic Shield Glass Cleaner is a revolutionary glass cleaner with an integrated seal. The special formulation combines high cleaning power with modern ceramic technology for long-lasting water and dirt repellency on all glass surfaces.
Flasche gut schütteln. Ceramic Shield Glass Cleaner direkt auf die verschmutzte Scheibe sprühen und mit einem geeignetem Mikrofasertuch ausarbeiten, bis alle Rückstände abgelüftet sind.
Wichtig: Nicht unter direkter Sonneneinstrahlung oder auf heißen Oberflächen anwenden!
Kennzeichnung der Inhaltsstoffe gemäß Verordnung (EG) Nr. 648/2004: < 5 % anionische Tenside, Konservierungsmittel (2-Bromo-2-nitropropane-1,3-diol).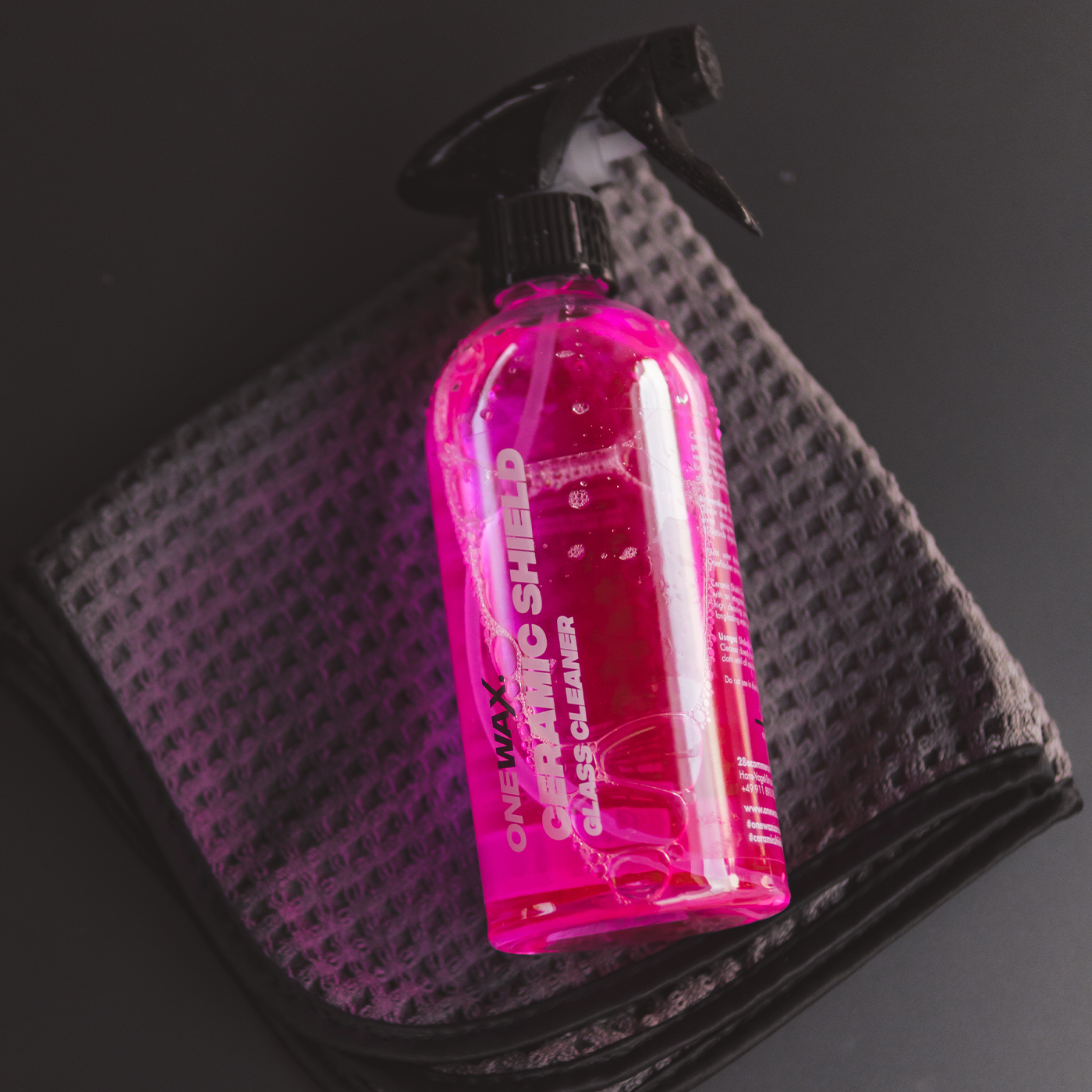 Leistungsstarker 2 in 1 Glasreiniger
Abperlend & Streifenfrei
Ceramic Shield Glass Cleaner lässt Schmutz und Staub keine Chance. Ob Abdrücke von Hundenasen oder Nikotinresten, dreckige Scheiben werden der Vergangenheit angehören. Die integrierte Versiegelung verhindert die Wiederverschmutzung und sorgt für einen starken Abpereffekt auf der Glasoberfläche.
Wir empfehlen dir unser Glass Wipe Mirkofasertuch.
Ja natürlich! Ceramic Shield Glass Cleaner kannst du optimal auf z.B. Fenster oder die Duschkabine verwenden.
Ja, du kannst Ceramic Shield Glass Cleaner natürlich auch zur Pflege deiner Glasversiegelung nutzen.
Du braucht noch weitere Hilfe?
Unser Kundenservice steht dir jederzeit für all deine Fragen rund um die Autopflege und unsere Produtke zur Verfügung.