CERAMIC SHIELD SPRAY SEALANT 5 LITERS
Extremer Abperleffekt

Fruchtig-Tropischer Duft

Schnelle Versiegelung des Fahrzeuglackes
Ceramic Shield Spray Sealant is a new and innovative spray sealant for unique shine and protection results. The state-of-the-art ceramic technology combines easy processing with a long service life and impressive beading properties. With Ceramic Shield Spray Sealant, your car will be sealed for months in just a few minutes! Can be used on all types of paint. Also perfect for aftercare of the Ceramic Shield Liquid Wax!
Flasche gut schütteln. Sprühe Ceramic Shield Spray Sealant auf die saubere Lackoberfläche und wische mit einem Mikrofasertuch über die eingesprühte Fläche, bis die Rückstände vollständig abgelüftet sind.
Wichtig: Achte darauf, dass die Oberfläche kühl ist. Das Produkt nicht antrocknen lassen und nicht unter direkter Sonneneinstrahlung anwenden!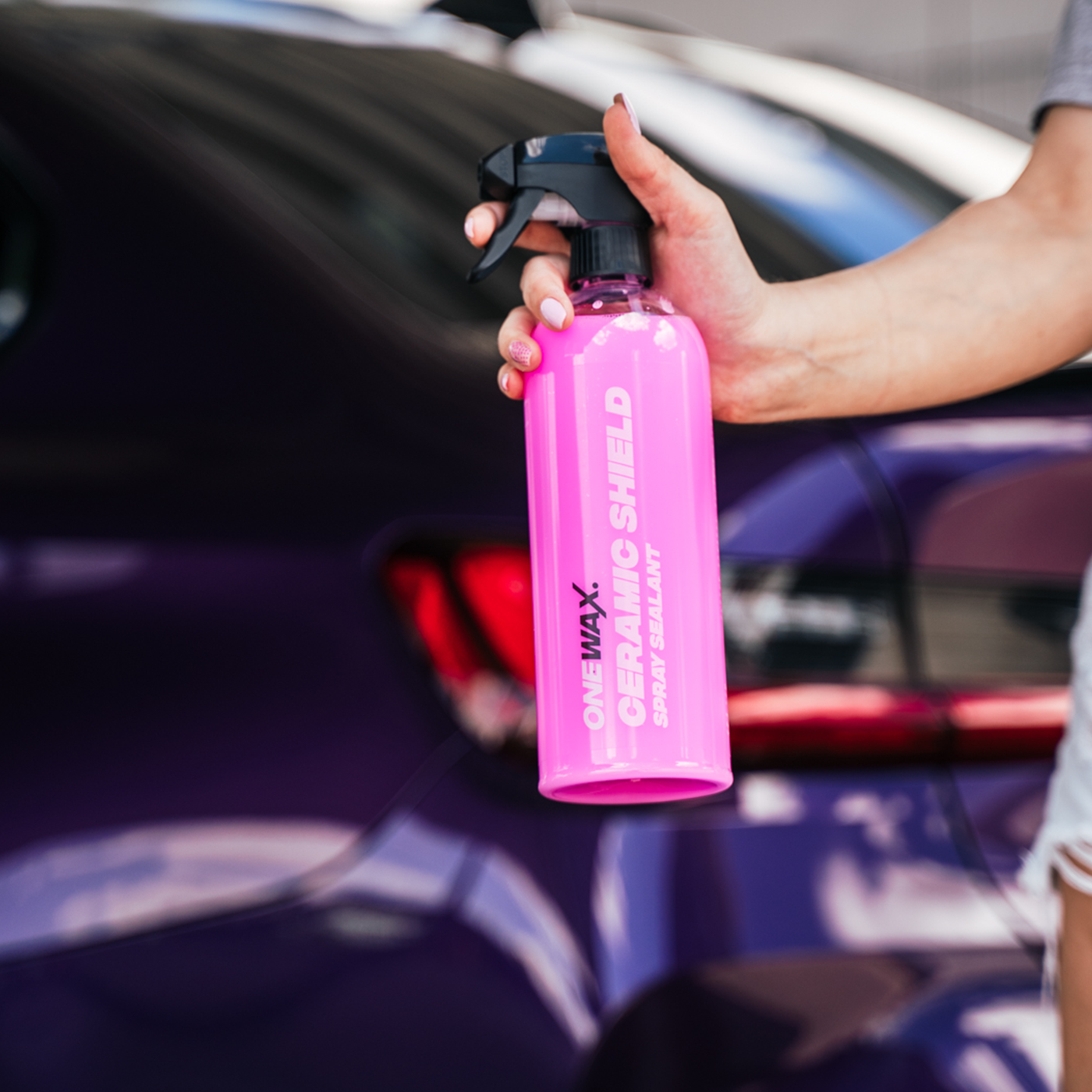 hochwertige ceramic technologie
Spray on - Wipe Off
Ceramic Shield Spray Sealant verleiht deinem Fahrzeug eine langanhaltend glänzende und hydrophobe Oberfläche. Durch das einfach aufsprühen und auspolieren, lässt sich Ceramic Shield Spray Sealant extrem einfach und schnell anwenden.
Je nach Größe, lässt sich das komplette Fahrzeug in ca. 10 Minuten für mehrere Monate versiegeln.
Wir empfehlen hier unser Final Wipe Mikrofasertuch.
Nein, Ceramic Shield Spray Sealent sollte nur auf ein frisch gereinigtes Fahrzeug aufgetragen werden um das entstehen von Kratzern zu vermeiden.
Du braucht noch weitere Hilfe?
Unser Kundenservice steht dir jederzeit für all deine Fragen rund um die Autopflege und unsere Produtke zur Verfügung.