FROST SHOCK DEICING SPRAY 500ML
Einfache Anwendung

Schlierenfreies Endergebnis

frischer Duft nach Zitrone
Flüssigkeit und Dampf entzündbar.
Frost Shock is your faithful companion in winter! It quickly and gently de-ices all windows and doors on the vehicle for a completely safe journey during the winter months. The special formula is particularly gentle on door rubbers and seals. Frost Shock makes annoying ice scraping unnecessary!
Gebe einige Sprühstöße auf die vereiste Scheibe und lass Frost Shock innerhalb von ca. 30 Sekunden bis 1 Minute die Oberfläche auftauen. Auf Frontscheiben und im Sichtfeld im Anschluss eventuell vorhandene Überreste entfernen.
Flüssigkeit und Dampf entzündbar. Darf nicht in die Hände von Kindern gelangen. Von Hitze, heißen Oberflächen, Funken, offenen Flammen sowie anderen Zündquellen
fernhalten. Nicht rauchen. Schutzhandschuhe/Schutzkleidung/Augenschutz/Gesichtsschutz tragen. BEI BERÜHRUNG MIT DER HAUT (oder dem Haar): Alle kontaminierten Kleidungsstücke
sofort ausziehen. Haut mit Wasser abwaschen oder duschen. An einem gut belüfteten Ort aufbewahren. Kühl halten. Entsorgung gemäß den behördlichen Vorschriften.
Kennzeichnung der Inhaltsstoffe gemäß Verordnung (EG) Nr. 648/2004: Duftstoffe (Limonene), Konservierungsmittel (2-Bromo-2-nitropropane-1,3-diol).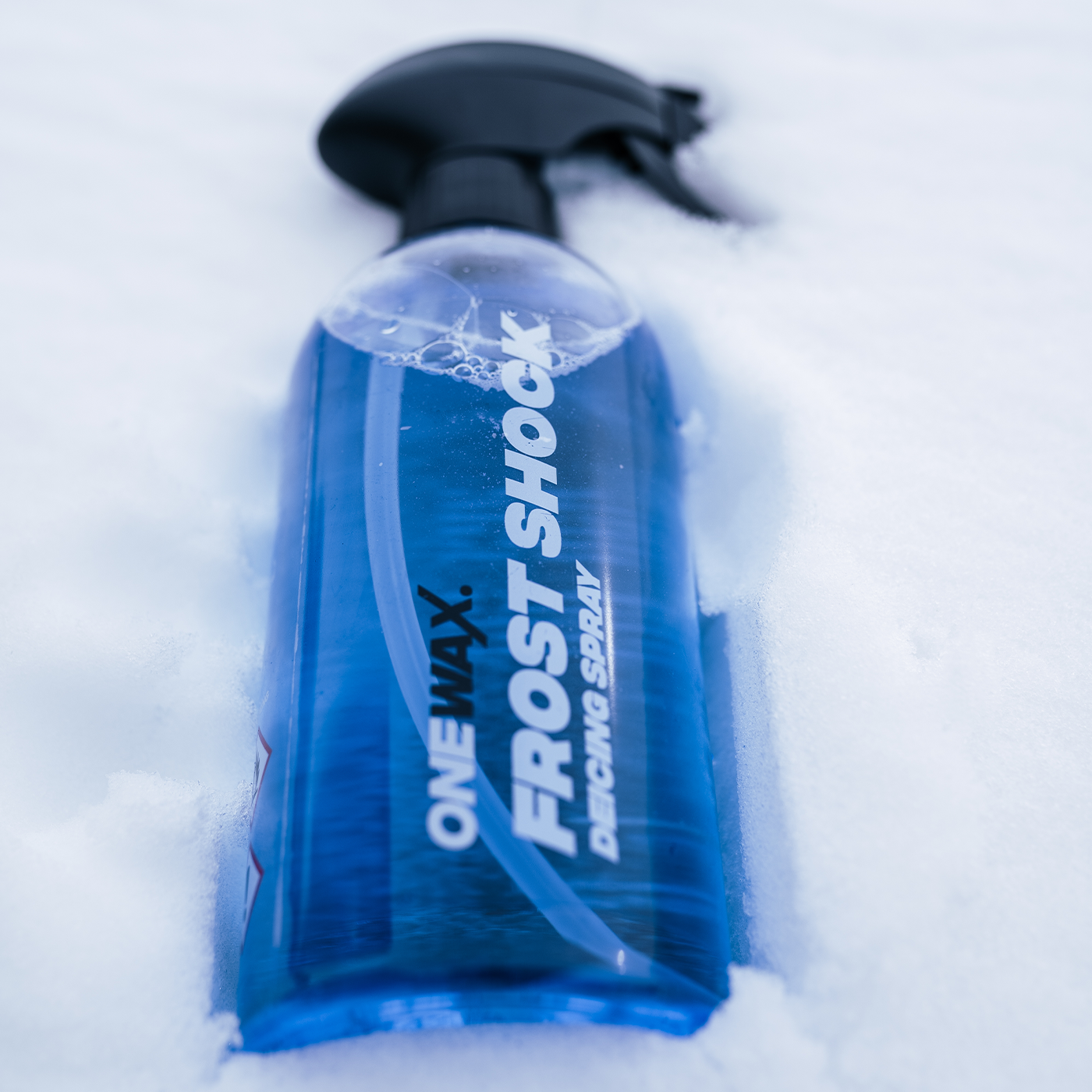 Frost Shock verschafft dir
freie Scheibe!
Frost Shock lässt der vereisten Scheibe keine Chance. Ob an der Tür oder der Frontscheibe, Frost Shock ist die beste Wahl.
Nein! Durch unsere spezielle Formel enteist Frost Shock dein Auto ohne die Gummis und Dichtungen anzugreifen.
Nein, Frost Shock ist ausschließlich dafür da das Auto von Eis zu entfernen.
Du braucht noch weitere Hilfe?
Unser Kundenservice steht dir jederzeit für all deine Fragen rund um die Autopflege und unsere Produtke zur Verfügung.