JUST CLEAN CAR SHAMPOO 5 LITERS
Extrem Ergiebige Formulierung

Sehr gute Schaumbildung

pH neutral und schonend zu Versiegelungen

Angenehm Tropischer Duft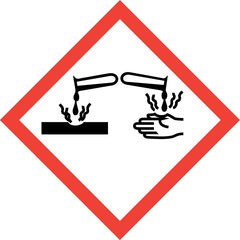 Verursacht schwere Augenschäden.
Our Just Clean Car Shampoo was developed with the approach of making vehicle washing as gentle as possible, but still efficient. The modern formulation guarantees a perfectly cleaned surface and is at the same time particularly gentle on waxes and sealants. The combination of high gliding behavior and abundant foam formation guarantees a new washing experience. Just Clean has a particularly pleasant scent and is highly concentrated.
Just Clean Car Shampoo in einen Wascheimer geben und gut mit weiterem Wasser aufschäumen. Anschließend mit einem Waschhandschuh das Auto reinigen. Für ein perfektes Reinigungsergebnis empfehlen wir eine Dosierung von 15-20ml pro 10L Wasser.
Wichtig: Achte darauf, dass die Oberfläche kühl ist. Das Produkt nicht antrocknen lassen und nicht unter direkter Sonneneinstrahlung anwenden!
Verursacht schwere Augenschäden. Ist ärztlicher Rat erforderlich, Verpackung oder Kennzeichnungsetikett bereithalten. Darf nicht in die Hände von Kindern gelangen. Lesen Sie sämtliche Anweisungen aufmerksam und befolgen Sie diese. Schutzhandschuhe/Schutzkleidung/Augenschutz/Gesichtsschutz/Gehörschutz tragen. BEI KONTAKT MIT DEN AUGEN: Einige Minuten lang behutsam mit Wasser ausspülen.
Eventuell vorhandene Kontaktlinsen nach Möglichkeit entfernen. Weiter ausspülen. Sofort GIFTINFORMATIONSZENTRUM/Arzt anrufen.
Kennzeichnung der Inhaltsstoffe gemäß Verordnung (EG) Nr. 648/2004: 5 % - < 15 % anionische Tenside, < 5 % nichtionische Tenside, Konservierungsmittel
(2-Bromo-2-nitropropane-1,3-diol).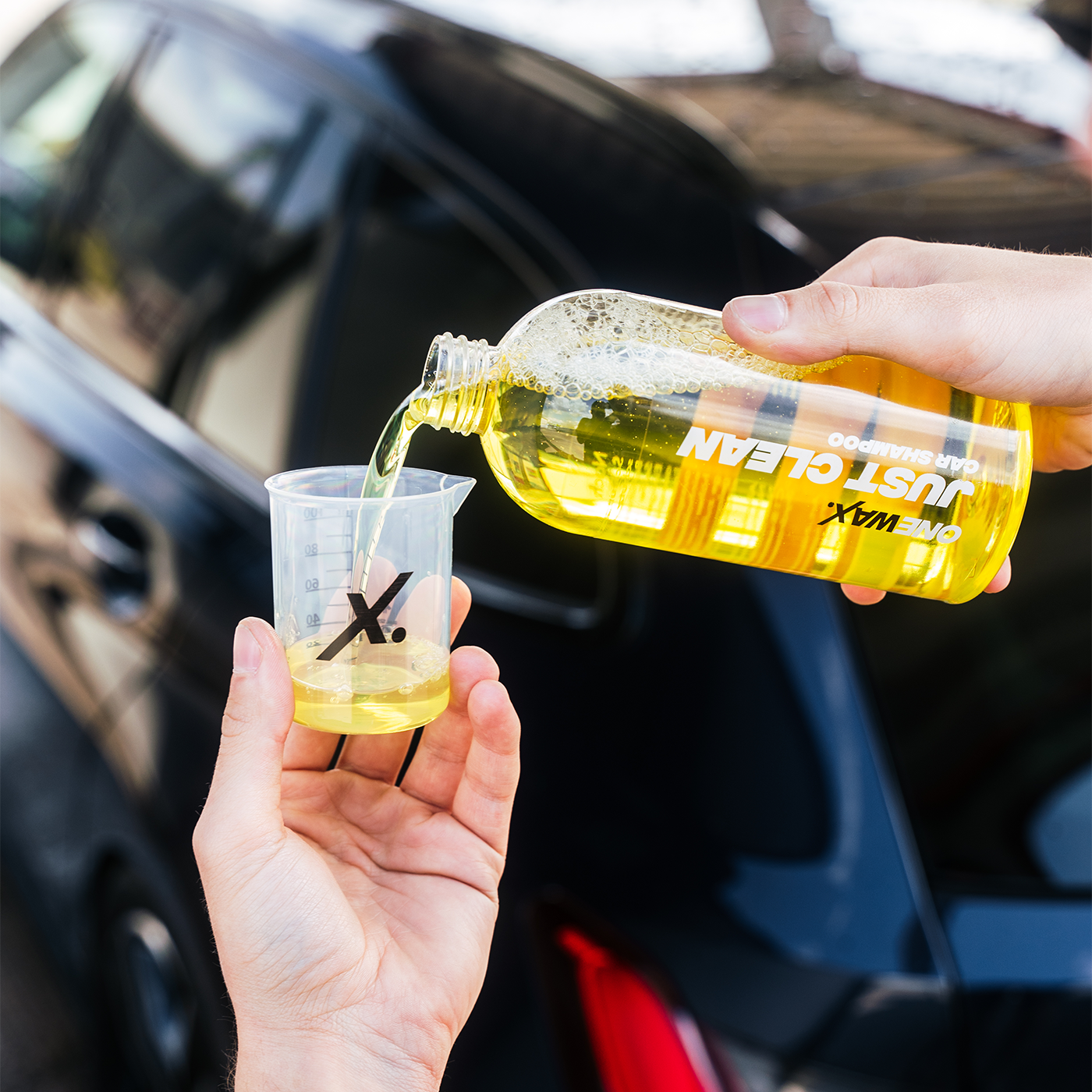 Das sichere und ergiebige Shampoo
Für eine Kratzerfreie Autowäsche
Perfektes Schaum- & Gleitverhalten
Durch die ausgekügelte Formulierung entfernt Just Clean schonend und Kratzerfrei alle Verschmutzungen auf den Außenflächen deines Fahrzeugs.
Ja! Just Clean wurde als pH neutrales und schonendes Autoshampoo entwickelt. Es ist auf allen Wachsen und Versiegelungen anwendbar.
Natürlich, ein Einsatz auf Glänzender sowie Matter Folie ist ohne Einschränkungen möglich.
Nein, in unserem Just Clean sind keine Glanzverstärker enthalten. Just Clean ist für eine gründliche aber dennoch schonende Reinigung konzipert.
Just Clean ist hochkonzentriert. Eine Menge von 15-20ml auf 10L Wasser sind in der Regel ausreichend.
Du braucht noch weitere Hilfe?
Unser Kundenservice steht dir jederzeit für all deine Fragen rund um die Autopflege und unsere Produtke zur Verfügung.