LUCIDITY GLASS CLEANER 750ML
Spezielle Benetzungstechnologie

Schlieren- & Streifenfreies Endergebnis

Angenehmer Duft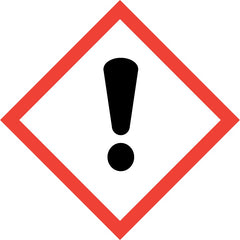 Verursacht schwere Augenreizung.
Developed specifically for automobiles, Lucidity Glass Cleaner cleans all car windows and mirrors quickly and without leaving streaks. Fats, oils or even nicotine residues are easily removed. The new formula is extremely gentle on all plastics and rubbers inside and outside windows, preventing them from drying out and fading.
Produkt sparsam auf die Oberfläche aufsprühen, kurz einwirken lassen und mit einem geeigneten Mikrofasertuch ( z.B. Glass Wipe ) verteilen, bis alle Rückstände ab gelüftet sind.
Wichtig: Achte darauf, dass die Oberfläche kühl ist. Das Produkt nicht antrocknen lassen und nicht unter direkter Sonneneinstrahlung anwenden!
Verursacht schwere Augenreizung. Ist ärztlicher Rat erforderlich, Verpackung oder Kennzeichnungsetikett bereithalten. Darf nicht in die Hände von Kindern gelangen. Nach Gebrauch Hände gründlich waschen. Schutzhandschuhe/Schutzkleidung/Augenschutz/Gesichtsschutz/Gehörschutz tragen. BEI KONTAKT MIT DEN AUGEN: Einige Minuten lang behutsam mit Wasser ausspülen.
Eventuell vorhandene Kontaktlinsen nach Möglichkeit entfernen. Weiter ausspülen. Bei anhaltender Augenreizung: Ärztlichen Rat einholen/ärztliche Hilfe hinzuziehen.
Kennzeichnung der Inhaltsstoffe gemäß Verordnung (EG) Nr. 648/2004:
Konservierungsmittel (2-Bromo-2-nitropropane-1,3-diol).
Schlierenfreier Glanz
Lucidity lässt Schmutz und Staub keine Chance. Ob Abdrücke von Hundenasen oder Nikotinresten, dreckige Scheiben werden der Vergangenheit angehören.
Wir empfehlen dir ein Mikrofasertuch mit Wabenstruktur zu verwenden. Der Dreck wird damit aufgenommen, aber nicht auf der Scheibe verteilt.
Ja, grundsätzlich kannst du auch Oberflächen aus Kunststoff reinigen.
Allerdings ist es immer besser einen Innenraumreiniger (z.B. REFRESH Interior Cleaner) zu verwenden.
Nein, das Wasser perlt nicht durch Lucidity an den Scheiben ab.
Du braucht noch weitere Hilfe?
Unser Kundenservice steht dir jederzeit für all deine Fragen rund um die Autopflege und unsere Produtke zur Verfügung.