LUNATIC INTERIOR DETAILER MILKY COCONUT 5 LITERS
Reinigt und pflegt alle Flächen im Innenraum

Für ein tief seidenmattes Schwarz

Anti-Statik & UV-Schutz Formel

Kokosnuss Duft
Lunatic Interior Detailer is a long-term care product that can be used throughout the entire interior. The state-of-the-art ingredients include active color deepening, which visibly refreshes the surface and results in a richer color and improved appearance. The treated surface is UV protected and anti-static so that less dust is deposited.
Fragrance: Milky Coconut
Lunatic Interior Detailer auf ein Mikrofasertuch aufsprühen und gleichmäßig auf der Oberfläche verteilen. Anschließend mit der trockenen Seite des Mikrofasertuches nachwischen.
Kennzeichnung der Inhaltsstoffe gemäß Verordnung (EG) Nr. 648/2004:
Konservierungsmittel (Benzisothiazolinone, 2-Bromo-2-nitropropane-1,3-diol).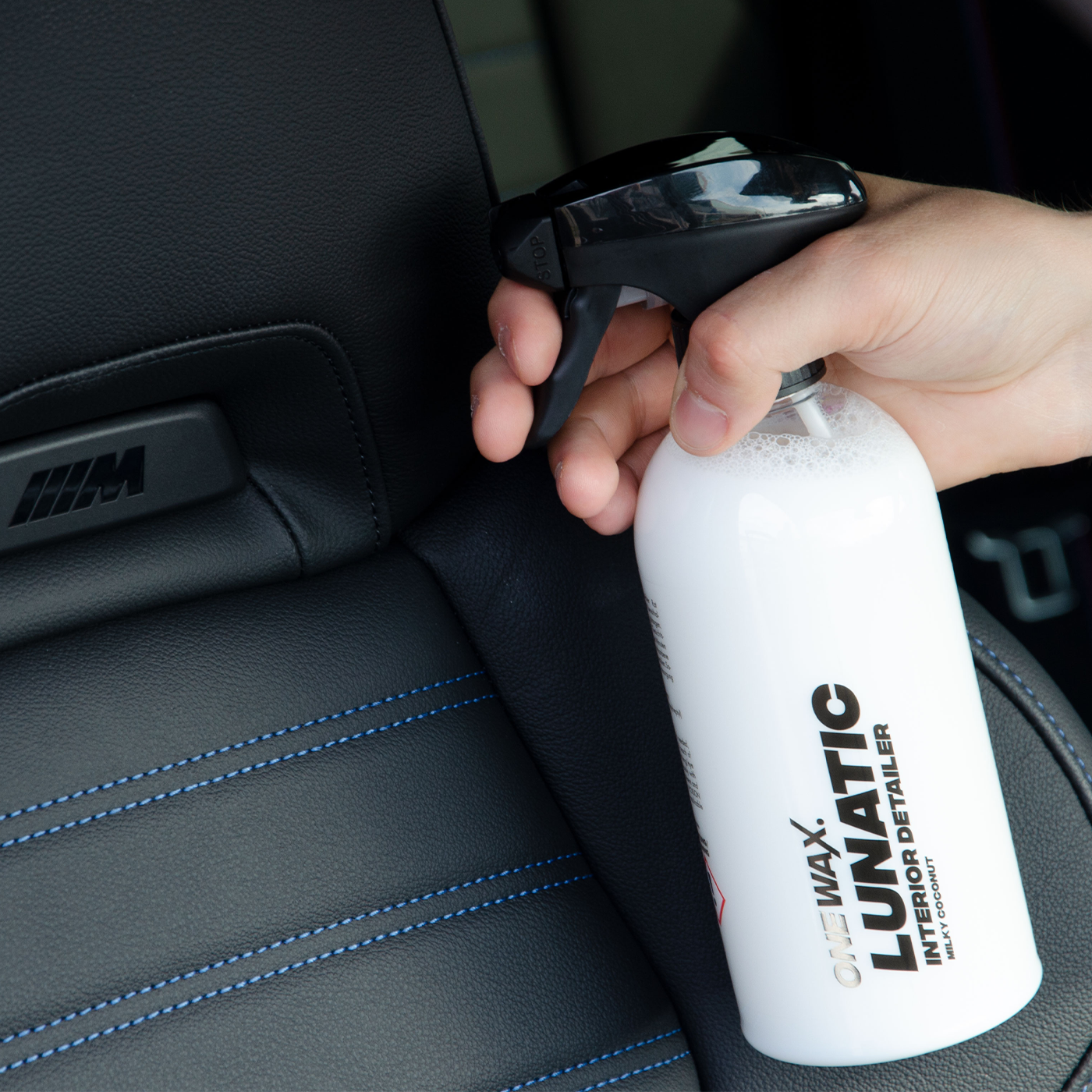 Der schnelle Allrounder für den Innenbereich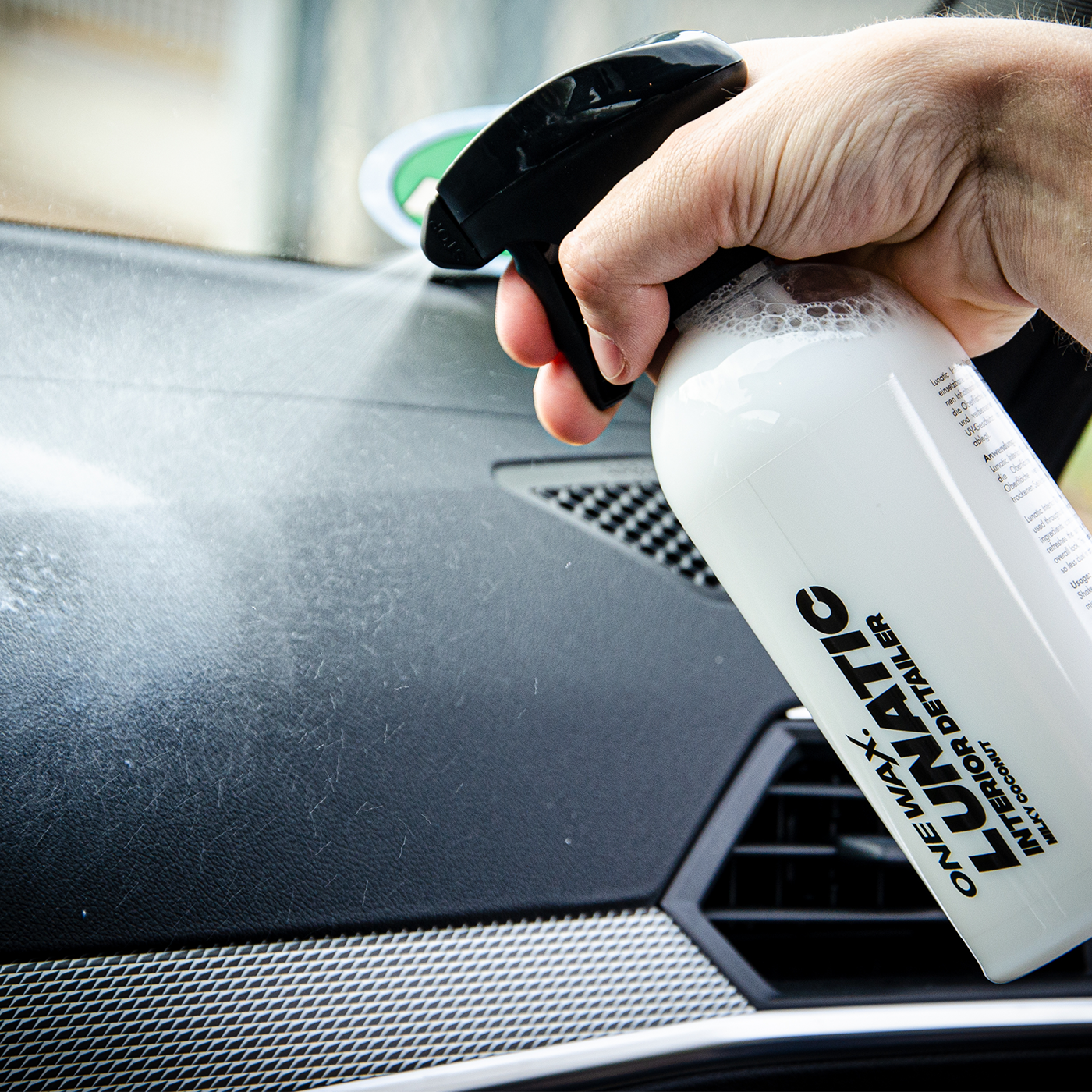 Verleiht deinem Innenraum einen Frischen Kick
Frisch und Fruchtig
Lunatic Milky Coconut lässt deinen Innenraum in neuem Glanz erstrahlen und verzaubert dich mit der leichten Duftnote von einem leckeren Kokoscocktail.
Ja! Mit Lunatic kannst du auch Flächen aus Leder auffrischen und die Farbe vertiefen.
Der Lunatic hinterlässt eine seidenmatte Oberfläche. Das ausgeblichene schwarz bekommt wieder eine schöne satte Farbe.
Ja, leichte Verschmutzungen lassen sich problemlos mit dem Lunatic entfernen.
Du braucht noch weitere Hilfe?
Unser Kundenservice steht dir jederzeit für all deine Fragen rund um die Autopflege und unsere Produtke zur Verfügung.