QUICK ONE DETAILER 5 LITERS
Reinigt und pflegt das komplette Exterior

Unkomplizierte Anwendung

Erzeugt hohen Glanz und Glätte

Perfekt für "Show & Shine"
Quick One Detailer was developed to quickly and easily create a high level of gloss and noticeable smoothness on the vehicle surface. Modern ingredients remove light dirt and guarantee high gliding properties to reduce the risk of scratches to a minimum. Using special waxes, Quick One creates extreme shine and depth of color while maintaining existing waxes and sealants.
Einfacher kann eine Anwendung kaum sein, sprühe Quick One auf die saubere oder leicht eingestaubte Oberfläche und wische mit einem Mikrofasertuch über die eingesprühte Fläche, bis die Rückstände vollständig abgelüftet sind. Quick One kann unteranderem auch als Trockenhilfe auf den nassen Lack aufgesprüht und mit einem Trockentuch verarbeitet werden.
Wichtig: Achte darauf, dass die Oberfläche kühl ist. Das Produkt nicht antrocknen lassen und bei Möglichkeit nicht unter direkter Sonneneinstrahlung anwenden!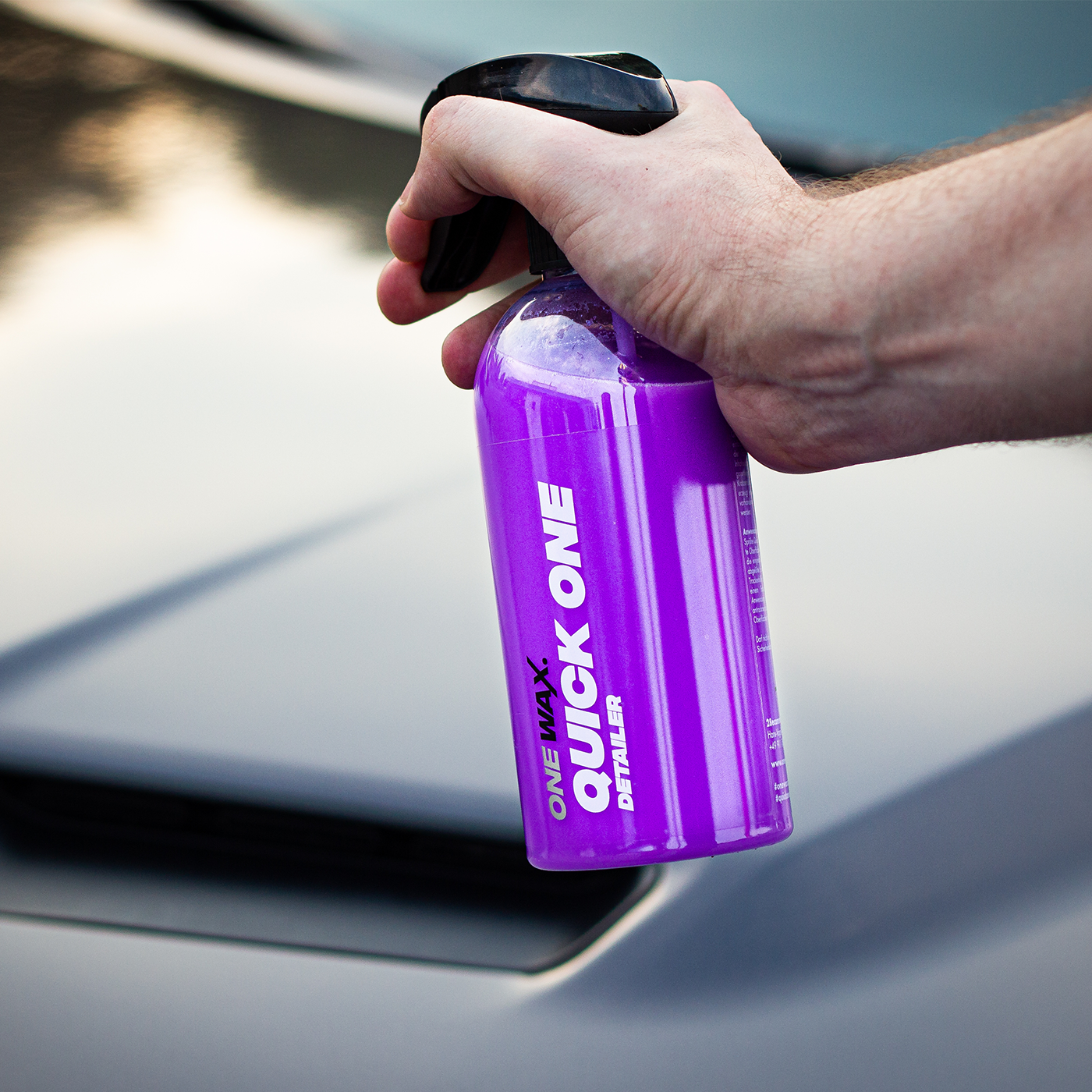 Der schnelle Allrounder für den Außenbereich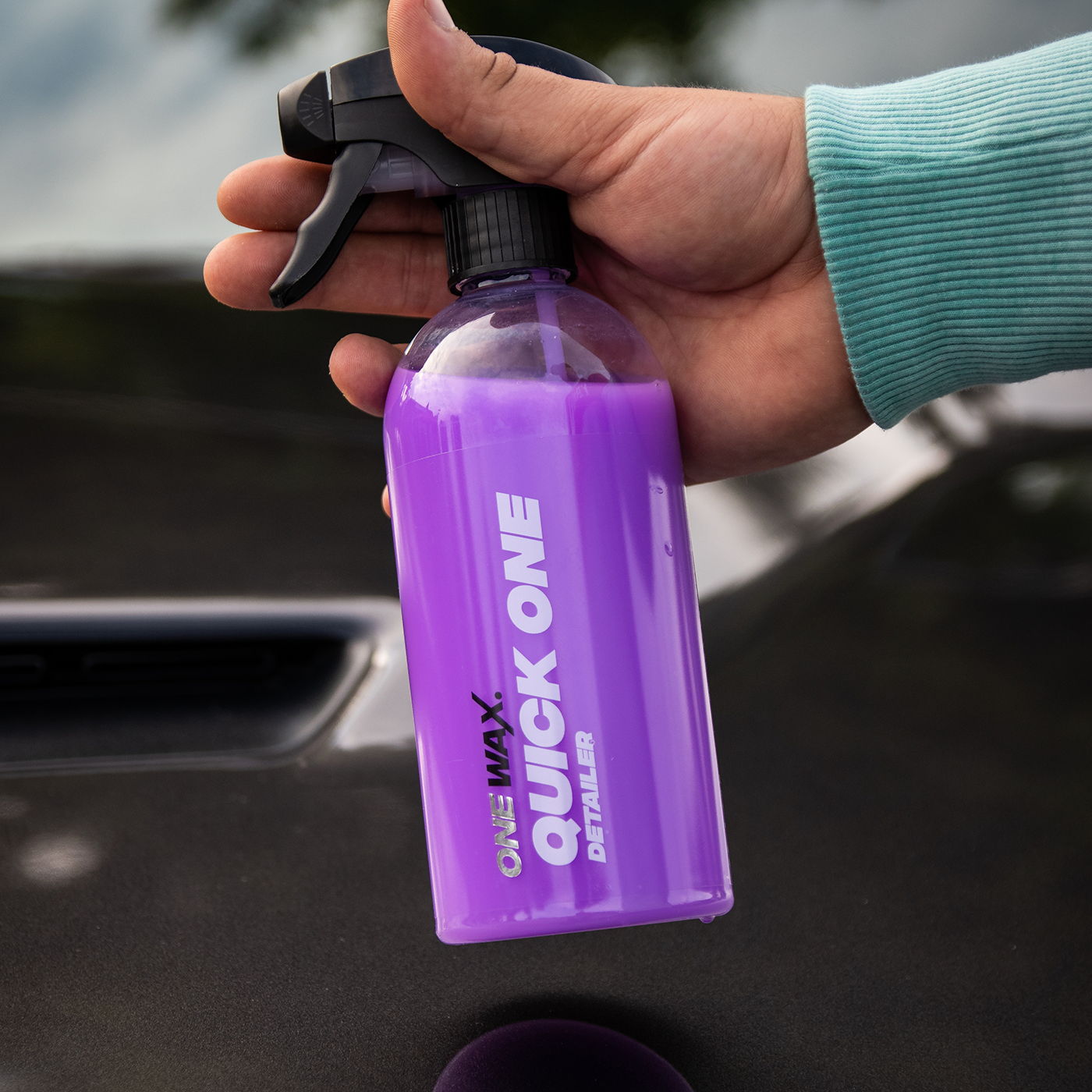 Schlierenfreier Tiefenglanz für deinen Lack
Unglaubliches Finish
Quick One überzeugt durch seine spezielle Formulierung und erzeugt eine strahlend glatte Oberfläche.
Ja! Quick One ist auf allen glänzenden und lackierten Oberflächen anwendbar.
Eine Anwendung auf glänzender Folie ist genauso gut möglich wie auf gländenzem Lack.
Auf jeden Fall! Unser Quick One lässt dein Auto in neuem Glanz erstrahlen.
Mit Quick One kannst du kleine Verschmutzungen wie zb. Staub, aber auch Vogel Kot einfach entfernen. Dazu Quick One großzügig auf die betroffene Stelle sprühen, einwirken lassen und mit einem Tuch abtragen.
Du braucht noch weitere Hilfe?
Unser Kundenservice steht dir jederzeit für all deine Fragen rund um die Autopflege und unsere Produtke zur Verfügung.