WET ENERGY SPRAY COATING 5 LITERS
Langanhaltender hydophobischer Schutz

Schnelle "Spray-On Rinse-Off" Anwendung

Auf Lack, Glas, Kunststoff und Felgen anwendbar
Wet Energy Spray Coating is an extremely easy to use and long-lasting SiO2 wet sealant for all exterior vehicle surfaces. Wet Energy leaves a high shine, a soft feel on the paintwork and hydrophobic protection that lasts for several months.
Flasche gut schütteln. Nach der Fahrzeugwäsche die nassen Außenflächen gleichmäßig mit Wet Energy benetzen - empfohlen wird eine Anwendung Bauteil für Bauteil und von oben nach unten - der vorhandene Wasserfilm reist auf und das Produkt muss direkt mit reichlich klarem Wasser abgespült werden. Im Anschluss das Fahrzeug komplett trocknen.
Wichtig: Achte darauf, dass die Oberfläche kühl ist. Das Produkt nicht antrocknen lassen und nicht unter direkter Sonneneinstrahlung anwenden!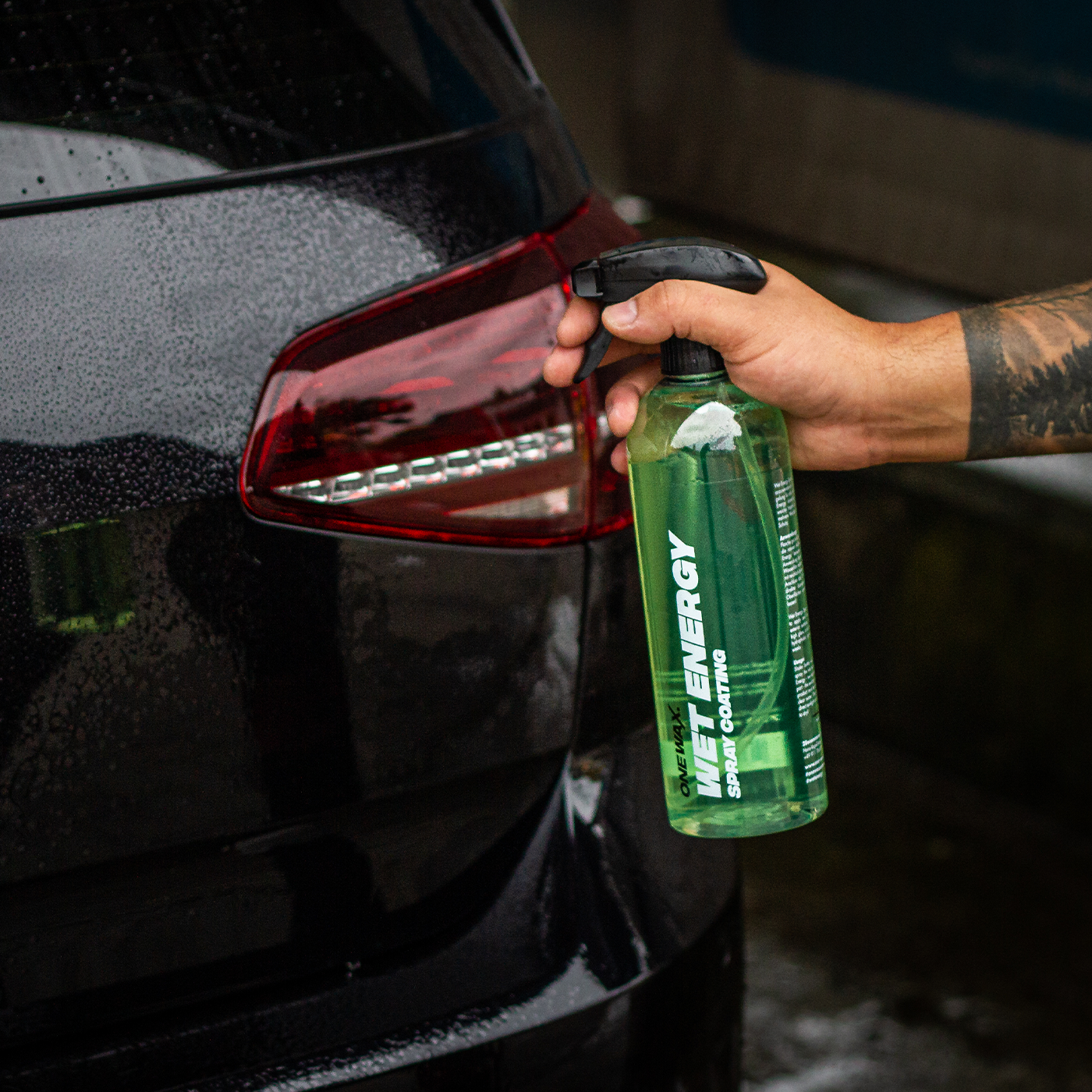 so einfach war versiegeln noch nie
Extreme Hydrophobie
Mit keinem Produkt lässt sich das komplette Exterior eines Fahrzeugs leichter und schneller Versiegeln als mit Wet Energy - Hydrophobic Wet Coat.
Eine Anwendung auf Matten Lack und Folien muss individuell geprüft werden!
Nein! Wet Energy sollte wenige Sekunden nach dem Auftrag abgespült werden.
Du braucht noch weitere Hilfe?
Unser Kundenservice steht dir jederzeit für all deine Fragen rund um die Autopflege und unsere Produtke zur Verfügung.