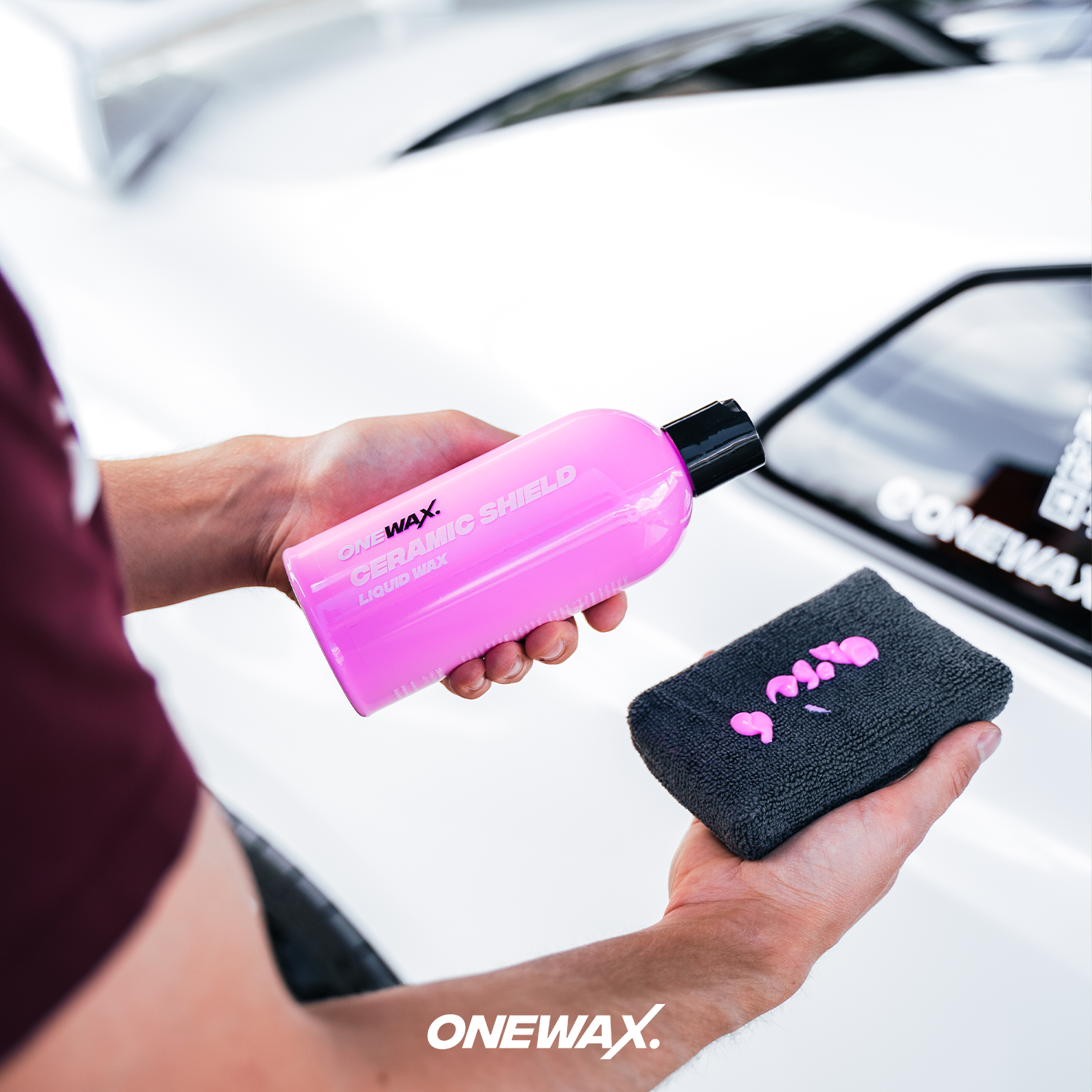 CERAMIC SHIELD LIQUID WAX 500ML
Langanhaltende Lackversiegelung

Fruchtig-Tropischer Duft

Einfache und schnelle Anwendung
Ceramic Shield Liquid Wax is a new and innovative liquid wax for the best shine and protection results. The state-of-the-art ceramic technology combines easy processing with long-lasting water and dirt repellency and enormous paint smoothness. Can be used on all types of paint.
Flasche gut schütteln. Ceramic Shield Liquid Wax auf einen Applikator geben und dünn auf die zuvor gereinigte oder polierte Oberfläche auftragen. Das Produkt ca. 5-15 Minuten ablüften lassen und anschließend mit einem geeignetem Mikrofasertuch vollständig auspolieren. Nach der vollständigen Aushärtung von ca. 6 Stunden, ist Ceramic Shield gegen Umwelteinflüsse dauerhaft resistent.
Wichtig: Nicht unter direkter Sonneneinstrahlung oder auf heißen Oberflächen anwenden!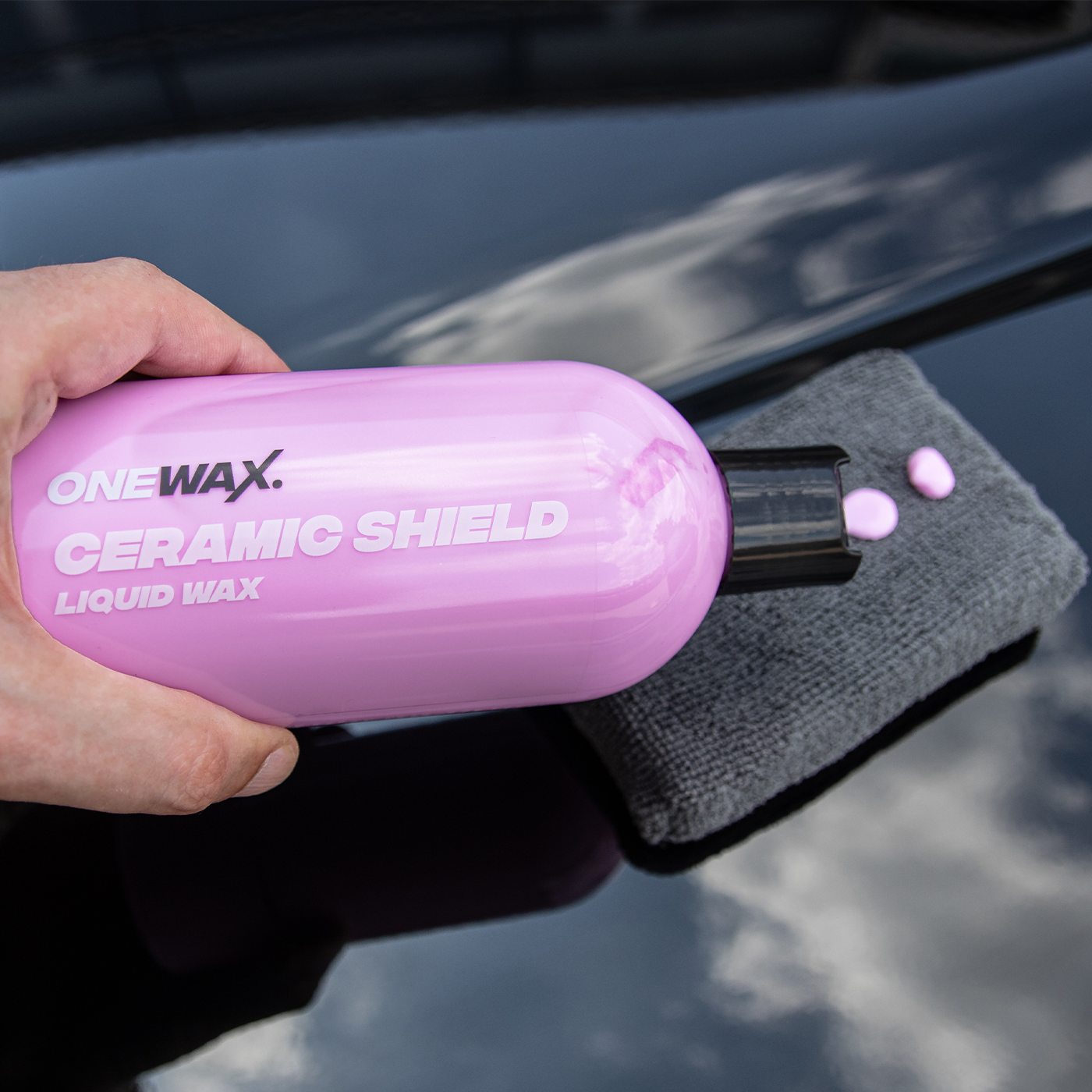 Neuartige ceramic technologie
Unfassbares Abperlverhalten
Ceramic Shield Liquid Wax verleiht deinem Fahrzeug eine langanhaltend Spiegelglatte, Glänzende und extrem Hydrophobe Oberfläche.
Nach 6 Stunden ist das Liquid Wax bereits vollständig ausgehärtet und kann Umwelteinflüssen ausgesetzt werden.
Wir empfehlen dir für ein komplettes Fahrzeug 2-3 unserer Final Wipe Mikrofasertücher.
Nein, das Liquid Wax sollte nur auf ein frisch gereinigtes Fahrzeug aufgetragen werden, um eine optimale Standzeit zu gewährleisten.
Du braucht noch weitere Hilfe?
Unser Kundenservice steht dir jederzeit für all deine Fragen rund um die Autopflege und unsere Produtke zur Verfügung.