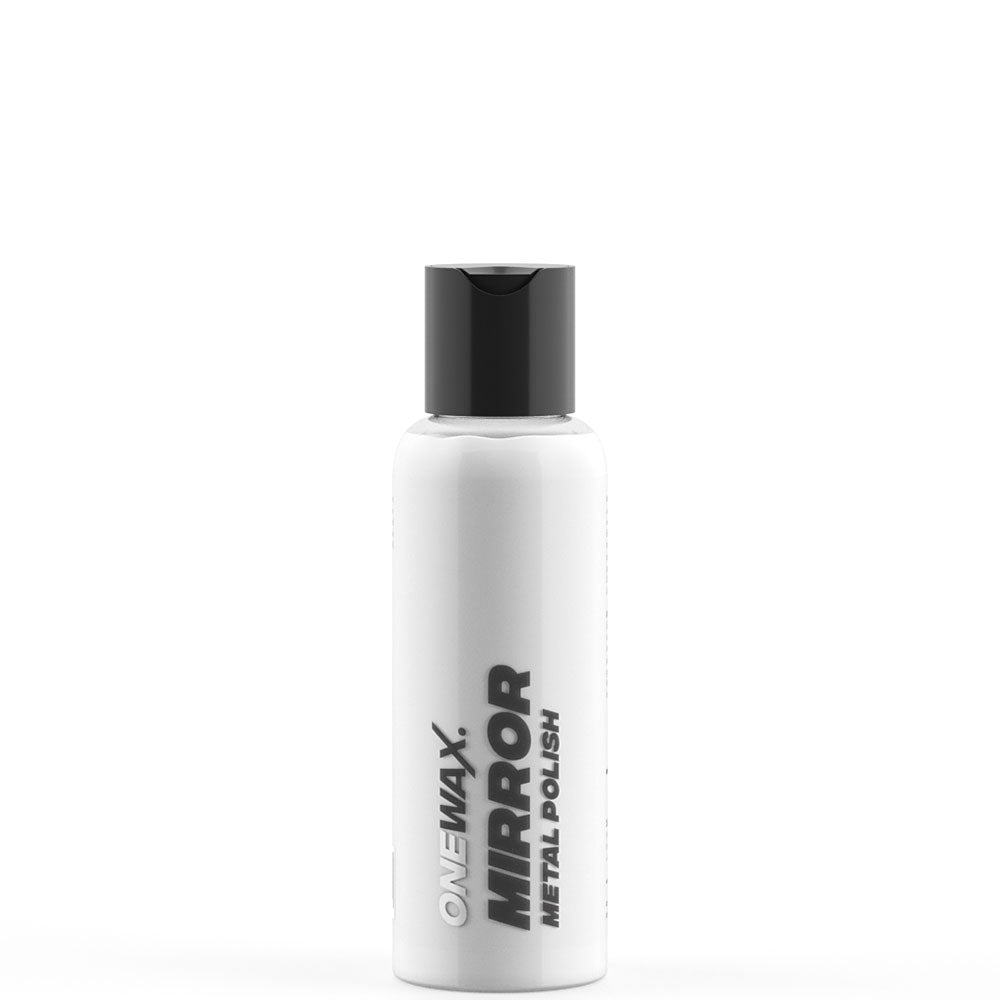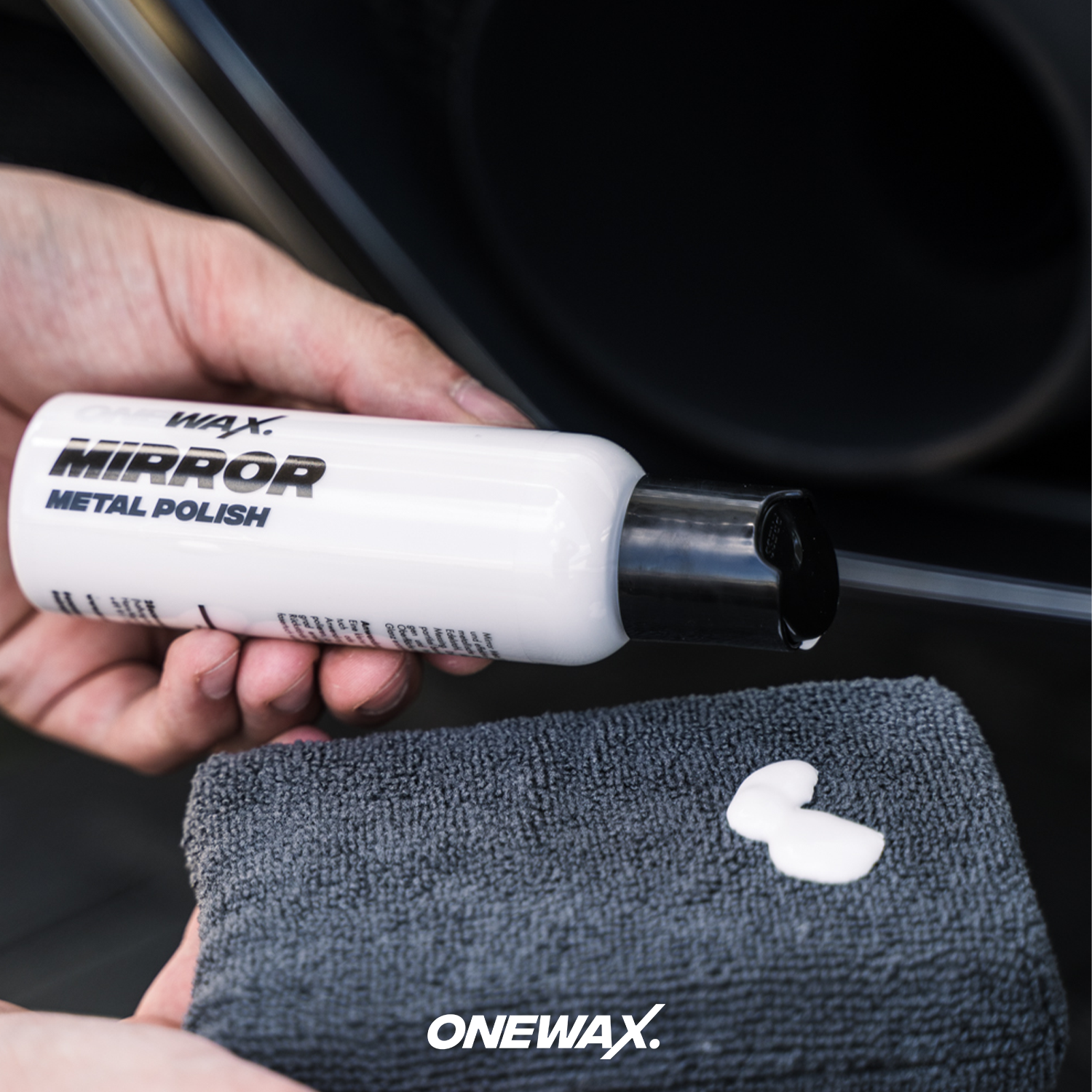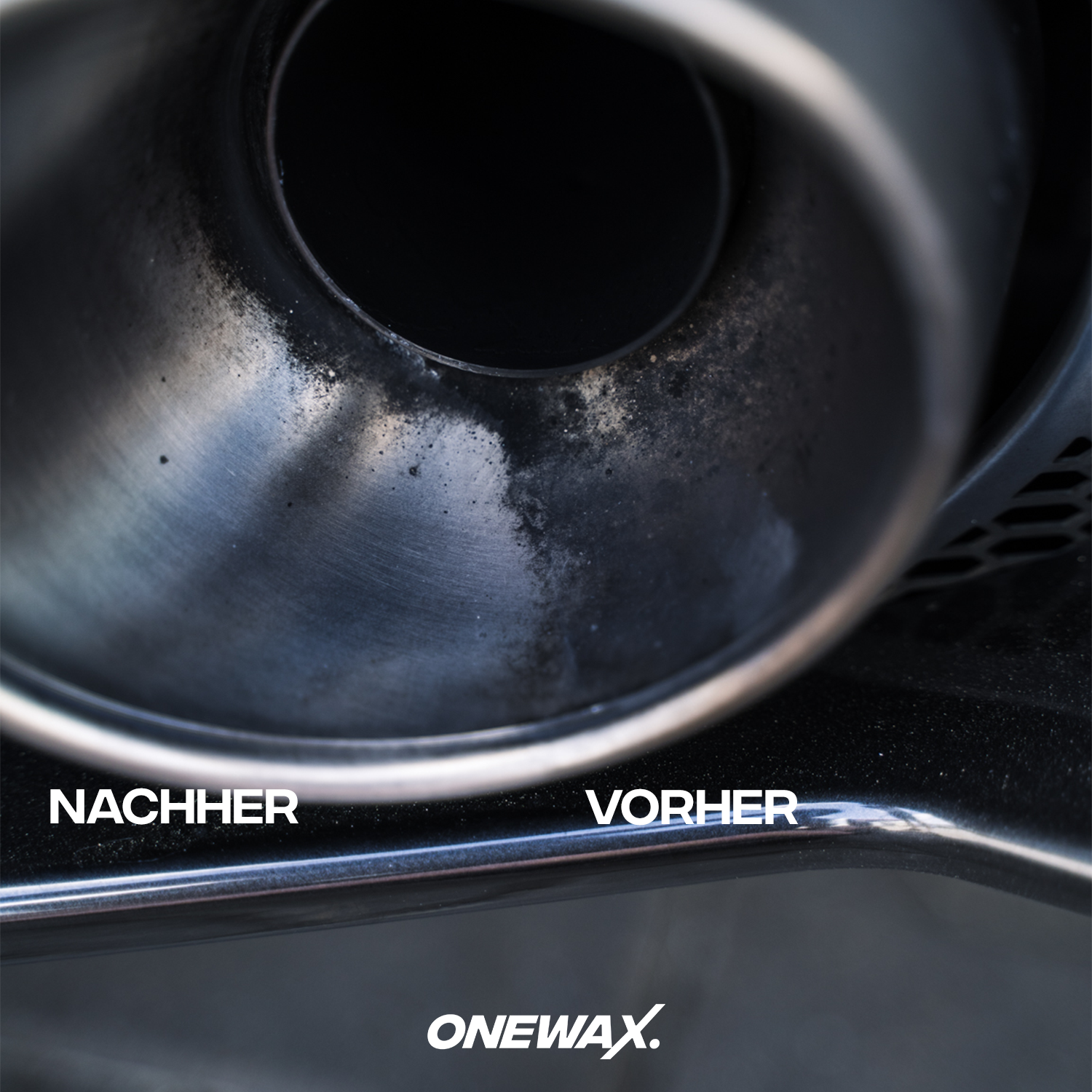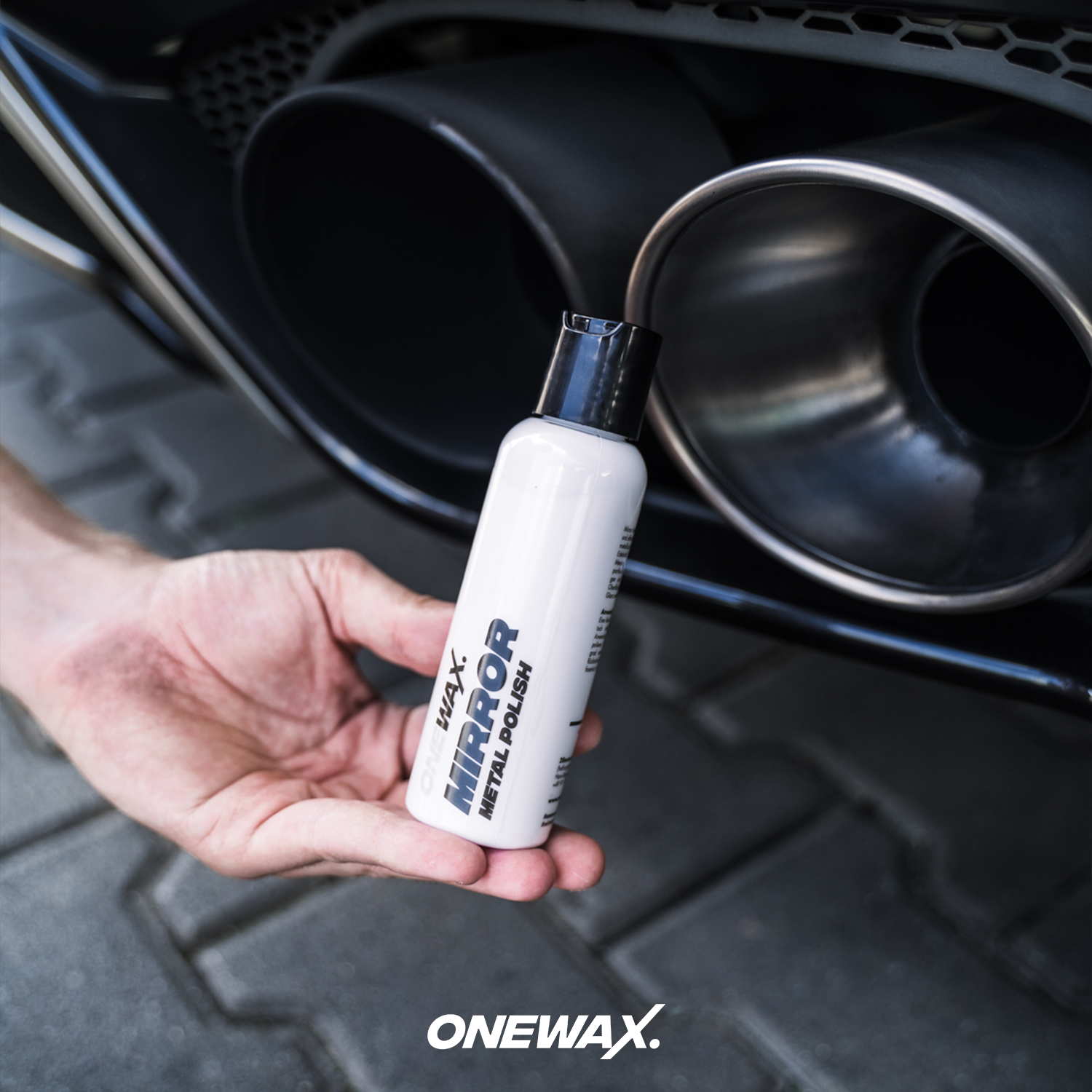 MIRROR METAL POLISH 100ML
silikonfreie Schleifpaste

Unkomplizierte Anwendung

Anzuwenden auf allen metallischen Oberflächen
Mirror Metal Polish is a silicone-free and effective grinding paste for all metallic surfaces such as chrome, stainless steel, aluminum, copper or brass. The ultra-modern abrasive particles remove any deposits and dirt from the surface and return it to its former glory.
Eine kleine Menge auf ein Mikrofasertuch oder Polierpad (maschinelle Anwendung) geben und solange einpolieren, bis der gewünschte Glanzgrad erreicht ist. Anschließend die Rückstände mit einem sauberen Mikrofasertuch vollständig auspolieren.
Wichtig: Achte darauf, dass die Oberfläche kühl ist. Das Produkt nicht antrocknen lassen und nicht unter direkter Sonneneinstrahlung anwenden!
Schädlich für Wasserorganismen, mit langfristiger Wirkung. Lesen Sie sämtliche Anweisungen aufmerksam und befolgen Sie diese. Freisetzung in die Umwelt vermeiden. Entsorgung gemäß den behördlichen Vorschriften. Enthält 1,2-Benzisothiazol-3(2H)-on; 1,2-Benzisothiazolin-3-on, 2-Methyl-2H-Isothiazol-3-on. Kann allergische Reaktionen hervorrufen.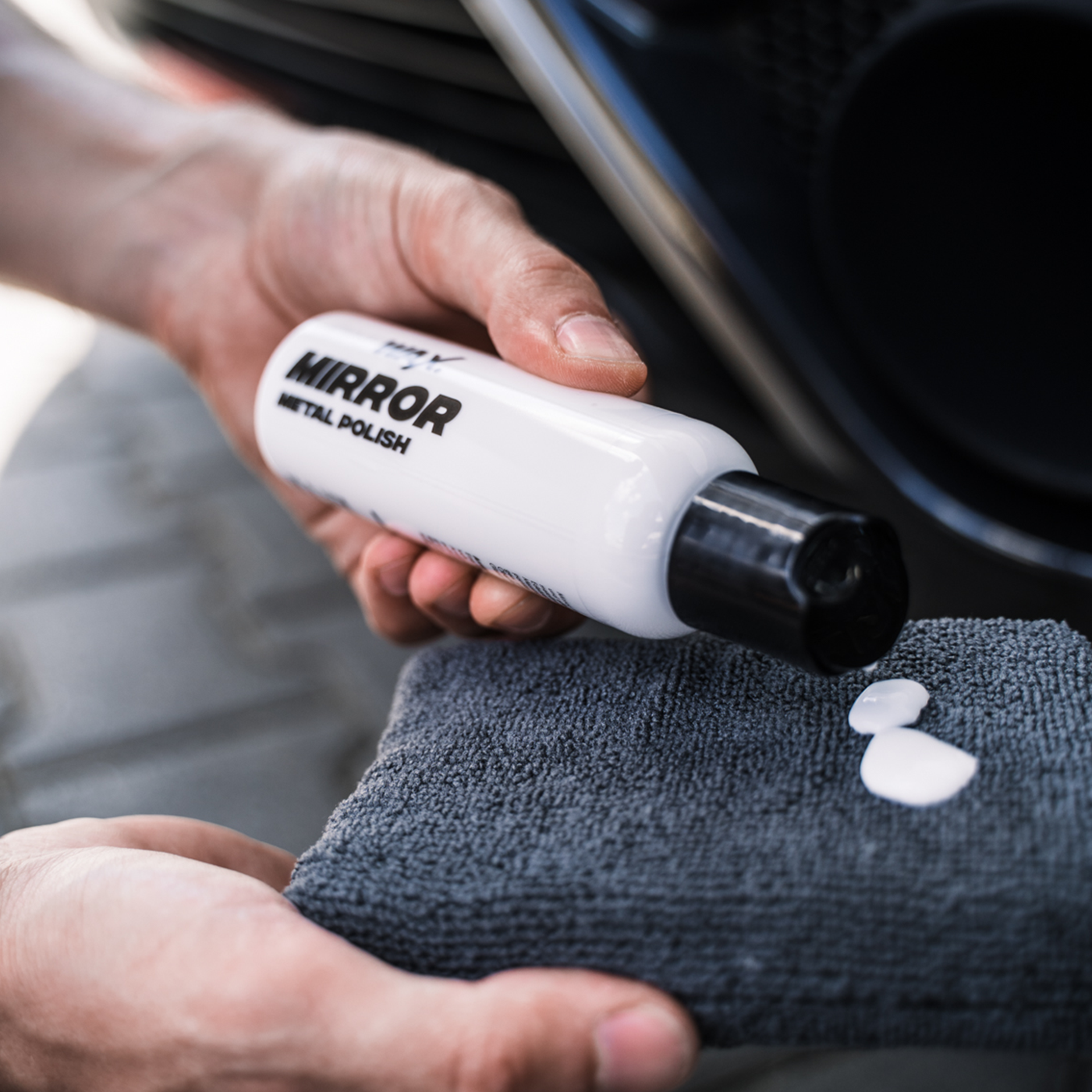 So einfach bekommst du deine Endrohre wieder glänzend
Kratzerfreies Endergebnis
glänzende Endrohre
Mirror Metal Polish überzeugt durch seine spezielle Formulierung und trägt jegliche Verschmutzungen von sämtlichen metallischen Oberflächen schonend ab.
Nein, du solltest die Endrohre davor abkühlen lassen.
Du braucht noch weitere Hilfe?
Unser Kundenservice steht dir jederzeit für all deine Fragen rund um die Autopflege und unsere Produtke zur Verfügung.